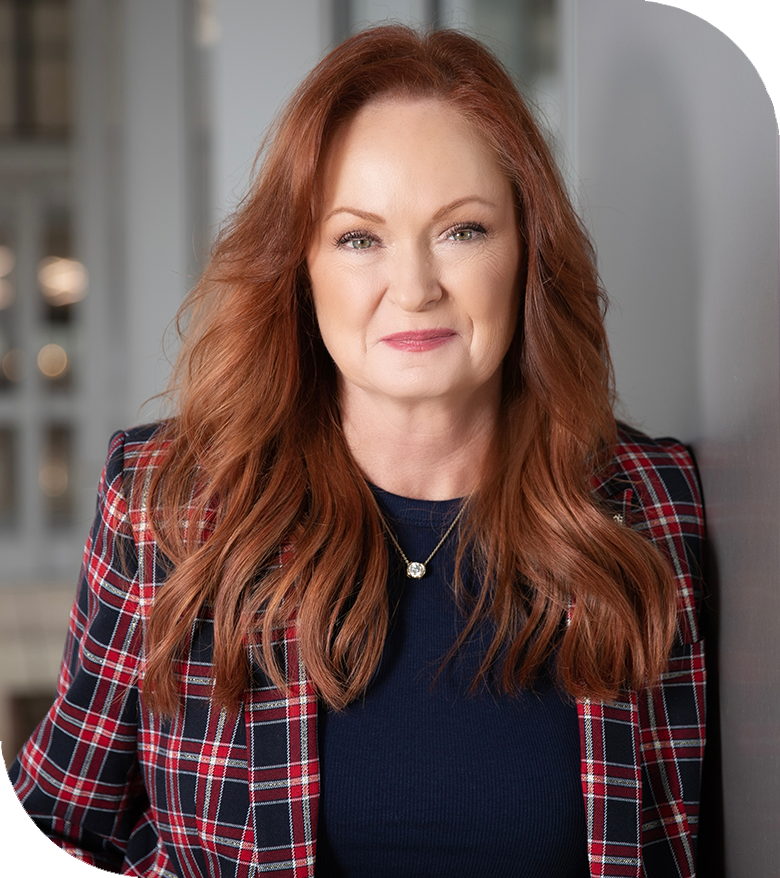 About
---
Teresa Dodson
---
Teresa Dodson has over 20 years of executive and operational management experience across the financial services and marketing industries. In 2008, Teresa founded Greenbacks Consulting where she currently consults with debt relief providers on matters of operational strategy, regulatory compliance and marketing communications. Prior to this, Teresa served as COO for two large debt settlement companies where she oversaw all aspects of the day-to-day operations.
Teresa also has an extensive technology background and served as COO for Persolvo Data Systems, a FinTech company that developed the first SaaS platform to aggregate debt settlement account enrollments, allowing creditors and collectors locate and bulk settle consumer accounts enrolled with debt settlement providers.
Teresa served on the Executive Board of the American Fair Credit Council for 17 years. She is also a frequent speaker at conferences and events in the accounts receivable management and debt relief industries. Her keen insights and deep relationships combine to deliver unsurpassed bottom line results for her clients.
---
Debt Settlement in the Credit Ecosystem
As the economy shifts, so have consumer payment priorities.  Distressed consumers, once focused on their credit scores, now face the headwinds of reduced real wages, record high inflation and increasing minimum credit card payments due to rapidly rising interest rates.  Today's consumer is more concerned with covering day-to-expenses related to food, housing, and energy, and in many cases is turning to credit cards to bridge the gap between expenses and income each month, spreading those additional expenses over 6-8 credit cards.  As their ability to manage payments becomes more difficult, more and more consumers are turning to Legitimate Debt Settlement Companies to help them manage debt; and in turn playing a vital role in the credit ecosystem.
Tune in to the latest episode of Credit Eco to Go where Greenbacks Consulting President Teresa Dodson shares her insights of the Debt Settlement Industry with Clark Hill Plc Practice Group Leader Joann Needleman.
---

Jason Saltzman
I have had the pleasure of working with Teresa Dodson for over 15 years. She has an incredible gift for making the complex appear simple and without being simplistic. She is a pleasure to work with and always delivers to an exceptionally high standard. She consults impeccably to understand organizational needs and then brings innovative business-relevant ideas and solutions to the table. She will challenge your thinking, provide you with alternative perspectives, and, where appropriate, actively coach/mentor/advise you to generate and co-create solutions. She is an excellent facilitator with the ability to manage multiple perspectives and effortlessly guide the team to consensus.
Jason Saltzman
Chairperson, Alley

Michael Lamm
I have had the distinct pleasure of working with Teresa for the past few years and her expertise/knowledge around the debt settlement industry is "best in class". She has been a great resource and has always been a wonderful sounding board when it comes to market, operational and regulatory trends impacting debt settlement but more broadly, the world of consumer credit/collections/finance. She was also a key driver for us to get more engaged with AFCC which has been very helpful to our firm as we continue to expand our M&A/valuation/research services.
Michael Lamm
Managing Partner, Corporate Advisory Solutions, LLC

Craig Rodgers
We hired Greenbacks Consulting to come in and review our internal and client-facing processes. Teresa has great industry knowledge and was able to quickly pinpoint areas for improvement which resulted in improved client retention and increased settlement activity. Teresa is a pleasure to work with and her recommendations resulted in very near term ROI.
Craig Rodgers
COO, Credit Associates

Randy Parker
In 2019, we hired Teresa Dodson to help our company expand into the Debt Settlement market. She was instrumental in assisting our infrastructure build and has spent a great deal of time training our staff and overseeing our operations. She provided industry knowledge and best practices. She also guided the JG Wentworth team through the BSI audit process to ensure a successful audit along with AFCC accreditation status. Through her network, we have met other knowledgeable leaders in the industry. I would highly recommend Teresa.
Randy Parker
COO, The JG Wentworth Company

Rakesh Pate
I was referred to Teresa Dodson, Greenbacks Consulting by a 20+ year veteran in the debt relief industry. I quickly learned what an asset Teresa was to my startup. We successfully built a back-end operation is less than four months ahead of projected timelines with Teresa's expertise. Teresa brings a broad spectrum of knowledge to the debt relief industry. Her vision in excellence, quality and compliance were adopted as guiding principles at 1Debt Free and have led to the foundational success of our company. I look forward to working with Teresa on our next consulting engagement and would recommend Greenbacks Consulting to any startup in the debt relief vertical without hesitation.
Rakesh Pate
CEO, 1Debt Free

Bradley W. Smith
I have worked very closely with Teresa for over 15 years on company specific initiatives as well as legislative issues for the industry in general. She is a real professional in an industry that continues to try and do things the right away. She and her team have continued to push for ethical and compliant relationships with all sorts of financial services nationwide. She has more experience and a depth chart greater than 99% of operators in this space. The Debt Settlement industry is lucky to have such a player on its team.
Bradley W. Smith
Founder/Co-CEO, Rescue One Financial

Gary Zentner
Our company and its senior executives have been active in the debt relief and debt settlement business for over 15 years. As a niche business, it is very difficult to find experienced and educated professionals who can truly add value with their guidance and advice. We were very impressed with Teresa Dodson and Greenbacks Consulting. They were able to provide us with a comprehensive assessment of our business. Teresa clearly has a complete command of all the issues, whether it is related to the sales effort or the servicing part of the operation. I would recommend Teresa and Greenbacks Consulting to a start-up debt settlement business looking to develop and implement the right business plan, and I would also recommend Teresa to an experienced company looking to either modify its current strategy or simply audit its current practices to ensure it is operating at maximum efficiency.
Gary Zentner
Partner, Allerand Capital

Wade Torkelson
I have known and had the pleasure to work with Teresa for 16 years. Initially, Teresa served as the COO of my Debt Settlement company. During her 4 year tenure, she capably grew the business year-over-year, during a time of infancy in the debt settlement industry when few proven systems or technology existed to serve the industry. Several years later, Teresa served as COO of Persolvo Data Systems, a FinTech company in the Debt Settlement Industry. Here, she led a team of marketers and software developers to bring to market an application that revolutionized direct settlements between credit card issuers, debt collectors and debt settlement providers. During this time, Teresa built close relationships with leading issuers, debt buyers and collection agencies which, she maintains to this day. I strongly recommend Teresa and can say that her knowledge and experience in the industry is second to none.
Wade Torkelson
President, Account Connect Limited

Ryan Sasson
Teresa and I have a long history that dates back close to a decade. Teresa was an asset when she worked for our company full-time. Teresa is intelligent, highly motivated, and a team player. Teresa is also a wealth of knowledge in all areas of the debt settlement business and industry. I have the pleasure of serving with Teresa on the board of the AFCC, and she is instrumental to the team.
Ryan Sasson
Timberline Financial

Renauld Smith
I have worked with Teresa Dodson, whom I affectionately refer to as "Queen T", for the past 5 years. During this time, we worked together at a debt settlement company where I was employed, and later at companies where I was engaged as a consultant. Teresa's knowledge and experience in the debt settlement industry is second to none and she is widely accepted as an authority on the industry. I have experienced first-hand her ability to take an underperforming company and turn it around by applying her unique systems and processes to the business. Teresa has a keen understanding of the skills and staffing requirements needed at all levels of the organization and is an effective communicator and team builder. I strongly and enthusiastically recommend Teresa to any debt settlement firm seeking to enter the industry or improve their profitability.
Renauld Smith
RRS Consulting / AFCC Advisory Board
Business Establishment

---
Establishing a debt relief company is a massive undertaking. Navigating the regulatory, licensing and operational tasks that need to be completed can be overwhelming. After a decade of working with clients to assist them in establishing their operations, we have developed a streamlined process that identifies the requirements, tasks, technology providers and vendors you need to expedite the launch of your business.
---
Operational Consulting

---
Building and aligning teams for success doesn't happen by chance. Effective leaders recognize the need to recruit, hire and train teams that complement their strengths and bring value in areas where they lack subject matter expertise. We help identify opportunities for growth and improvement across the organization, and work to align your teams around a set of common goals designed to drive success.
---
Strategic Planning & Development

---
Long term success is the direct result of an effectively executed strategic plan. Developing internal goals, defining operational strategies and building a plan to grow the required human capital to move the organization forward is critical to the long-term success of the organization. We help stakeholders define their plans for success and inspire their teams through the execution of these plans to reach a higher plane of operational effectiveness.
---
Front Office Sales Consulting

---
Developing effective, compliant and scalable sales organizations is our specialty. With over 20 years of experience across debt relief and accounts receivable management, we understand the needs of consumers struggling with debt and have built systems and processes to help teams better identify candidates most suitable for debt relief services, resulting in industry leading conversion rates for our clients.
---
Staff Hiring and Training Practices

---
Human capital is one of the most valuable and costly resources in the organization. Finding the right people to each position can be challenging, time consuming and costly. We work with our clients to build a strategic hiring plan, then we identify the skill sets needed for the new hire to excel in the position. We take an active role in the recruiting and interview process to ensure each position is filled with a person most likely to succeed in the role.
---
Marketing & Digital Communications

---
We help our clients build omni-channel marketing campaigns that cover the range of SEO, Pay-per-Click, social media, content marketing and email marketing with a focus on detailed analytical reporting, automation and regulatory compliance. We have decades of experience marketing across the debt relief and accounts receivable management space and focuses exclusively in this niche.
---
Technology Implementation

---
Technology is the lifeblood that runs business today. Myriad systems join to automate tasks and process data in real-time. Evaluating and making decisions about technology platforms, much less, integrating systems across networks and multiple office locations presents special challenges for organization that lack technical resources. We help teams identify systems, plan for growth of technology and assist with the implementation and integration of systems to move data seamlessly across the organization.
---
Backend Negotiations Consulting

---
For debt relief providers, especially those operating a no-advanced fee model, creditor negotiations are critical to cash flow. Effective negotiations mean positive outcomes for consumers. For over 20 years, we have worked hand-in-hand with creditors and collectors across the accounts receivable management industry to develop mutually beneficial strategies to resolve consumer debt enrolled in debt relief programs. Our extensive relationships, proven techniques and proven processes consistently deliver higher settlement rates for our clients.
---
Policies and Procedures Development

---
Documentation is the cornerstone of any regulatory defense strategy. Building and maintaining a detailed set of policies and procedures and documenting the training and enforcement of these policies is mandatory under the current regulatory regime. We help our clients create the required policies and work with outside counsel to ensure these policies meet the current regulations. We then work to document procedures to ensure these policies are implemented throughout the organization.
---
Regulatory Advisory Services

---
Once thing is constant, the regulatory landscape is fluid. Regulatory compliance touches every aspect of your business from licensing, to marketing, to servicing clients. We help our clients understand their obligations as it relates to regulatory compliance and assist them in engaging the right legal partners and then facilitate the development of the right risk management plans to ensure their success.
---
Near Shore Advisory Services

---
Outsourcing is the latest trend to revolutionize the debt relief and accounts receivable management industries. By utilizing near shore, English speaking call center teams, we have been able to reduce labor costs by 40%-60% in many cases and increase productivity across the organization.
---
Business Valuation and Acquisition

---
Our experience over the past 20 years gives us unique insight into the market. We understand the niche of debt relief and accounts receivable management and know how to position your business for a sale, or help clients evaluate businesses they may seek to acquire; accurately and fairly assessing portfolio valuation and goodwill.
---